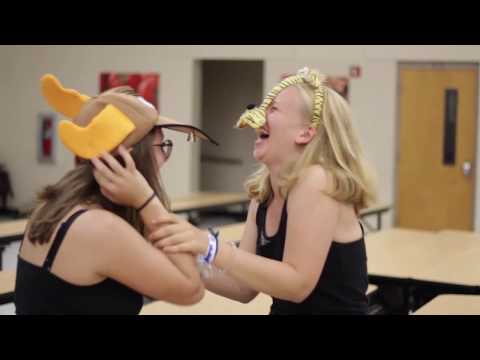 A camp-based program for 14-15 year olds, lasting 23 days
| | | | |
| --- | --- | --- | --- |
| Location | Dates | Age | Youth Dates of Birth |
| Krakatua, Indonesia | June 29 to July 21, 2018 | 14 yrs old | June 1, 2003 to Aug 31, 2004 |
| Sunnhordland, Norway | June 30 to July 22, 2018 | 15 yrs old | June 1, 2002 to Aug 31, 2003 |
To apply, complete the youth delegate application and the Step Up Supplement and get 2 youth delegate references, including 1 from a current teacher.  Applications are available at www.cisvjax.org/apply.
Applicants should attend the selection overnight starting at 7 pm on Friday, Feb 2 at RPDS.  See apply and selection pages for more info.
CISV's Step-Up program encourages young people to take a leading role in planning and organising activities. The participants and their adult leaders use CISV's peace education to guide the theme of the camp around which they plan activities, such as identity, democracy, or environmental protection.
Step-Up delegations come from either six or nine countries and are comprised of four to six young people, equally divided between girls and boys, who are accompanied by an adult leader. The camp is coordinated by adult staff.
Taking part in Step-Up
You get the amazing opportunity to learn about important issues that affect us all and how they are thought about and dealt with in different countries and cultures. You will think about how you will take your new knowledge and leadership skills and make active use of them in your school or community. Just as importantly, you will have fun and make new and lasting friendships.
View info from previous Step-Ups:
2017 Italy Step Up (age 14): See photo album and Watch video
2017 Spain Step Up (age 15): See photo album
2016 Canada Step Up (age 14): See photo album
2016 France Step Up (age 15): Read blog and See photo album
2015 Columbia Step Up (age 14): Read blog (pword: cisvcisv)
2015 Germany Step Up (age 14): Read blog
2014 Brandywine Valley, PA (age 14): Read blog  or Watch video
2014 Sweden (age 14): Read blog (password CiSV2014)
2013 Chattanooga (age 14): Read blog (password cisv)