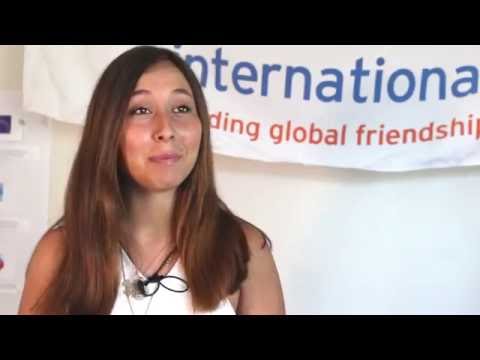 An international community-based program for people aged 19+, lasting 14-23 days
Upcoming Opportunities Include
| | | |
| --- | --- | --- |
| Country | Dates | Project Description |
| Guatemala | Dec 30, 2017 – Jan 20, 2018 | support local families interested in discovering new, healthy and sustainable ways of eating in order to improve their quality of life. |
| Canada | July 5 – 22, 2018 | while helping construct affordable housing, learn about strategies and actions to end chronic and episodic homelessness. |
| Brazil | July 7 – 28, 2018 | learn about the art of photography, sharing this experience with people with Down Syndrome. |
| Egypt | Dec 28, 2017 – Jan 18, 2018 | help build Analli Cultural Center for the island of Heisa to help community members to increase their skills, and develop and protect their culture |
Fees for International People's Projects are
$500 for 3 week programs and $350 for 2 week programs.
Airfare is not included.
and
by December 1, 2017
International People's Projects (IPPs) are locally run projects that benefit a community and its environment. In partnership with local organizations, a group of volunteers from at least four different countries work together on a community project, such as combating environmental degradation, support for immigrants or an arts-based regeneration scheme.
IPPs are personally fulfilling, giving you the chance to learn new skills and ways of thinking and make lasting friendships. They are an opportunity to live and work as part of a community, in an authentic cultural experience that will make a genuine difference.
Around 25 volunteers participate in each IPP, including staff.
CISV Jacksonville hosted its first International People's Project in 2016. The international CISV volunteers from Spain, Ecuador, Egypt, France, Portugal, Austria, Denmark and the USA did the following during their 18 day project:
along with JU's Marine Science Center, the St. John's Riverkeeper and National Park Service and Timucuan Parks Foundation,  tested microplastics in sediments and water at the Timucuan Preserve;
visited Star 4 Land Mitigation Bank with the St. John's Water Management District,
removed invasive air potato plants and learned about sustainability initiatives at the Jacksonville Zoo and Gardens,
built a bioswale on the S-Line trail in Springfield with Groundwork Jacksonville,
removed invasive plants at the  Guana Tolomato Matanzas National Estuarine Research Reserve,
visited Gyo Greens which uses a sustainable farming method combining traditional aquaculture (raising fish in tanks) with hydroponics (cultivating plants in water)
assembled meals with Feeding Northeast Florida,
distributed energy-saving LED bulbs and electric audit kits to home owners with the Green Team Project
helped with facility improvements at Re-Threaded, the local organization that offers viable and creative work to those affected by the human trafficking,
volunteered at Teacher Supply Depot, a warehouse of donated items to be supplied free to public school teachers
improved the Rail to Trails at historic Camp Milton with Greenscape of Jacksonville, Jacksonville Electric Authority and the City of Jacksonville Parks Department
Click here to read more about our IPP,
here to view great photos and
here to read article in Times-Union.
What happens in an IPP?
Read about some of our innovative projects in IPP stories.
Want to take part in an IPP?
To find out more about specific IPPs and how you can apply to take part, look at our upcoming IPPs and see how you can get involved.