Welcome to the second Summer Snapshot of 2017!
This Snapshot will feature our Step Up Jacksonville, Interchanges with Prague and Sweden, Villages to Portugal,  
Canada and Belgium, Youth Meeting to Finland, and Seminar to El Salvador.
Our Delegates for "Social Justice League" Step Up in Jacksonville have arrived. 
We are hosting delegates from 9 countries for a 3-week Step Up camp in Jacksonville.  The delegates have answered the call
to join the training ground, develop their powers and
hone their skills as champions of human rights.
Our CISV community welcomed the delegates for their first weekend and showed them many of the fun things our city has to offer.
Click here
 to see our Jacksonville Step Up photo album.
Thank you to our host families!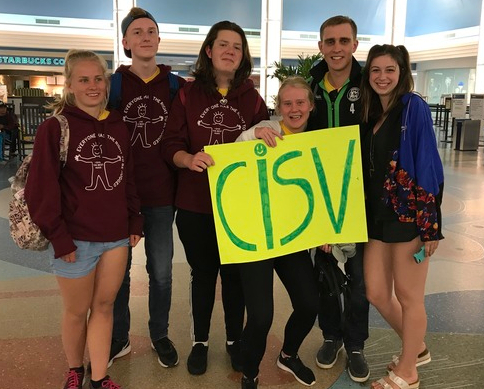 Did you know the first Step Up was held in 1985. CISV's Step Up program encourages young people to take a leading role in planning and organizing activities. The participants and their adult leaders use CISV's peace education to guide the theme of the camp around which they plan activities, such as identity, democracy, or environmental protection.  Step Up delegations come from 9 countries and are comprised of 4 young people, 2 girls and 2 boys, who are accompanied by an adult leader. The camp is coordinated by adult staff.
Czech Republic and Sweden Interchange Delegations Enjoy First Week
The 10 delegates from Prague and 6 delegates from Sweden arrived in Jacksonville last Sunday to a great welcome from their American hosts.  All three countries – USA, Czech Republic and Sweden – went together to minicamp and participated in typical CISV activities.
See minicamp photo album.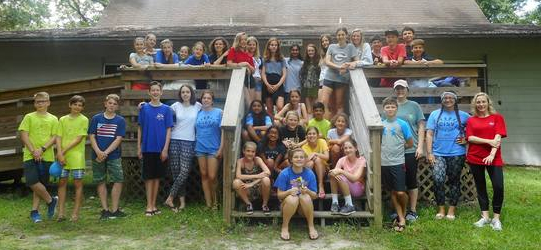 First week activities also included going to a Jumbo Shrimp game and visiting Amelia Island, Kennedy Space Center, Daytona Speedway and St. Augustine.
Thanks to Devin, Kathryn, and Ani for staffing the minicamp!
---
  Village Delegation Leaves for London, Canada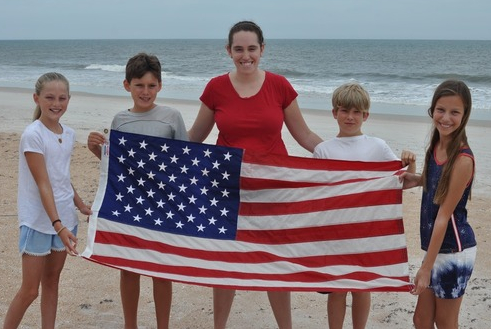 Our Jacksonville delegates are going to "We the People" Village.  We the People is a concept that says by working as a group, the power of the individual is magnified. Anything can be achieved when we work in unison. We must stand up for ourselves, and act in a way that respects all members of society, and helps us grow together.
---
Portugal Village Underway
Our delegation left Jacksonville in time to arrive in Portugal for the start of the "This World is a Village" Village. The main CISV theme this year is Human Rights. That's why it is important to be aware that, after all, This World is a Village, and everybody counts! We hope that our villagers leave the camp tolerant and aware of their  neighbors, wherever they go in the future!
Delegates to Finland Youth Meeting, El Salvador Seminar Camp and Belgium Village Jr. Counselor Take off for their Programs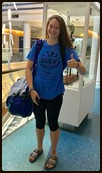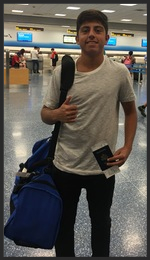 Emily leaves to be a Jr. Counselor in Belgium; Felipe heads out for Seminar Camp in El Salvador; and Luke is on his way to an International Youth Meeting in Finland.
---
Save the Date!
CISV USA Southern Regional Mini-Camp
September 1-4, 2017
Camp Suwanee
Hosted by our CISV chapter, this minicamp is designed for at least 50 Junior Branch members from CISV's Southern Region.
More info to come.
The discounted price ($150) is available until July 31.  The price increases to $175 after July 31, and all forms are due by August 11, 2017.
---
That's all for this week! We hope you enjoyed it!
If you have news you would like to share in a future issue, please e-mail Lynn Bailey at cisvjax@gmail.com.

See you next week!
Forward this message to a friend