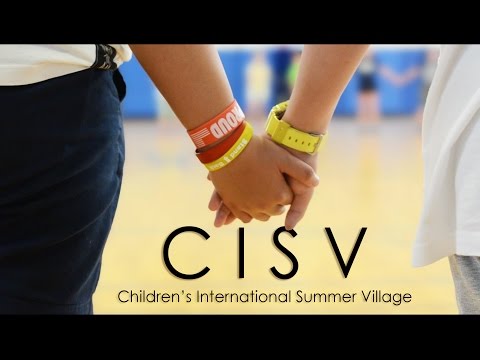 Welcome to CISV Jacksonville!

 CISV Jacksonville has announced its international program offerings for  2017.  See the available programs here.
Youth apply here. Adult leaders apply here.
Youth and leaders selected at overnights on Jan 27 and Feb 3.  Click for more info about the selection process and the selection events.
DATE
LOCATION
TIME
Saturday, January 21, 2017
Happy Acres Ranch
7117 Crane Ave
Jacksonville, FL 32216
9:15 AM
Friday, January 27, 2017
Riverside Pres Day School
830 Oak St.
Jacksonville, FL 32204
7:15 PM
Friday, February 3, 2017
Riverside Pres Day School
830 Oak St.
Jacksonville, FL 32204
7:15 PM
CISV educates and inspires action for a more just and peaceful world.
Founded in 1950, CISV International is a global organization dedicated to educating and inspiring for peace through building inter-cultural friendship, cooperation and understanding. CISV offers seven international camp-based, family exchange and local community programs.
CISV Jacksonville is one of 20 CISV chapters in the United States and is celebrating 40 years of giving Jacksonville youth the experience of their lives and the opportunity to build lasting friendships through international educational programs.
We aim to help our participants develop the skills they need to become informed, responsible and active global citizens and make a difference in their communities and the world. The glue that underpins all of our programs is friendship, in line with our founding belief that peace is possible through friendship and mutual understanding.
---
NOTICE REGARDING TRANSPORTATION – CISV is not responsible for transportation to or from any CISV program, event or meeting hosted by our local chapter, or by chapter delegations. Parents are responsible for making personal arrangements for transportation for any member of their family participating in any local program, event or meeting.
NOTICE REGARDING ELECTRONIC COMMUNICATION – CISV does not monitor the use of electronic communications by its volunteers, leaders, delegates, members, or others participating in CISV, its events, activities or the organization in any way. It is the responsibility of every member of CISV to report any discovery or suspicion of inappropriate electronic communications to the chapter risk manager or

CISV USA's National Risk Manager

immediately.